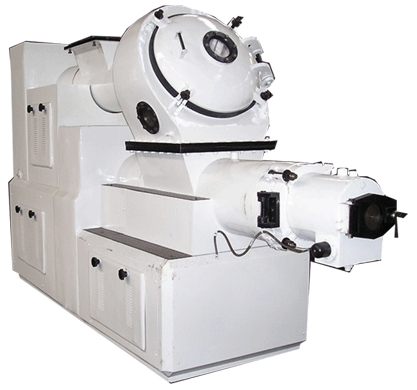 Toilet Soap Finish Line
Product Description
Toilet Soap Finish Line is a combination of types of equipment, the transformation of the Soap Noodles (pellets) into formulated stamped soap bars is soap finishing. The aim of this machine is to refine, homogenize and produce compact product best chemical and physical features. S. F. Engineering Works has a wide experience and is counted among the top leading soap manufacturing machine domain. The Soap Finishing Line offered by us is available in a wide range and at a very competitive price in the market. Because of its significant features the machine is highly in demand in the market.

There are several working stages in the soap finishing like pre-refining, mixing, refining and extrusion, cutting, stamping and packaging. Salient features of the machine are it has user friendly operations, very easy installation and long working life.

Application:

Used for specific applications having superior performance with lasting power
Machines are available for the detergent bar, toilet soap, detergent powder, laundry soap, hotel soap, etc

Quality Assurance:

The soap finish line offered by us is manufactured on the latest technologies and the machines are successfully being operated in India and overseas. The commissioning of the plants and machinery offered by us is done without any delay and we guarantee 100 percent hassle free production.
Capacity of the soap finish line is available in the range from 50 kg to 200 kg per hr
Table top pilot plant is also available in the range from 10 kg to 25 kg per hr
The soap finish line with less refining stages that is with one simplex refiner and one duplex vacuum plodder produces limited variety of soaps which is lightly colored and the lines with more refining stages like additional tree roll mill produces soap with large amount of additives, synthetic products and translucent soaps.

Machines used for the purpose:

Soap Boiling Tanks
Soap Transfer Pumps
Soap Jacketed Crutcher
Soap Filter Pumps
Soap Filter Strainer
Soap Feed Tank
Soap Feed Pump
Heat Exchangers, Vacuum Spray Chamber
Silicate Dosing System, complete with Pumps/Tanks Duplex Vacuum Plodder Preliminary/Secondary Recuperator Booster, Condenser and Moisture Separator and Vacuum Pump Hot Well Chilling Plant/Chilled Water / Hot Water/Tank Chilled Water
Hot Water Pump, Roller Printer Bar, Cutter Piping Insulation