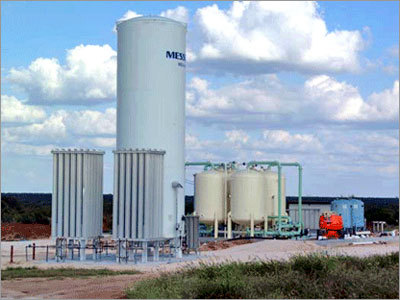 Detergent Bar Soap Manufacturing Plant
Product Description
We have established ourselves as one of the leading manufacturer, exporter and supplier of Ointment Plant in today's competitive market. This plant is ideal for pharmaceutical and cosmetic industries and is widely used for the production of ointment, cream, lotions, sterile preparations and other emulsions. Our quality inspectors closely inspect each and every stage of the manufacturing process to ensure flawless production of the machine. It is well acknowledged in the market for its distinctive features.

The plant offered by us comprises of components like manufacturing vessel and agitators with flush bottom valve, double speed anchor, spray ball on the top cover, a digital indicator on panel, etc. and the combined action of a specially designed anchor and blade ensures efficient mixing with shear action.

Features:
Robust and sturdy construction
High operational fluency and negligible maintenance


Further Details:
Plant vessels are made of SS 316 grade stainless steel sheets
Pipelines are electro-polished from inside and all the joints can be easily opened and fitted after the cleaning
PLC based control panel with color graphics and touch screen display
Complete cleaning validation and CIP and SIP facility (optional) and SCADA system can also be provided (optional)
Two spray nozzle of German make ensures thorough cleaning without any dead spots or shadow areas
For avoiding contamination and hand touch all the transfer is done under vacuum which ensures a complete untouched process
The mixing vessel is pressure and vacuums tight
Inspection glass illumination is provided with UV filtered light
It is possible to circulate through the whole vessel or just the lower section depending upon the batch size
Z type semi-contra designed anchor stirrer avoids any dead zones and provides intensive mixing
Main anchor stirrer assembly is provided with a variable speed drive for different speeds
Optional contra rotator stirrer for tooth paste production
For the safety of the seal, angularly mounted bottom homogenizer is provided with electronic water detection sensor
Lid lifting arrangement which facilitates cleaning and product change over and also interlocked with a safety device to ensure that anchor stirrer starts only when the lid is closed
Dispersing and mixing quality is adjustable and the plant requires low maintenance
Provided with specially designed inline filters to ensure proper filtration
The transfer pump or lobe is provided to transfer ready product to storage or filling area
For transferring the exact amount of cream from storage to the hopper of tube filling machine, a digital metering pump is provided
Optional FLP motors with FLP button station
Documentation DQ/IQ/PQ/OQ is provided


S.F. Engineering Works provides turnkey project and is equipped with state-of-the-art machinery and fabrication equipment. We offer the Ointment Plant which is manufactured by our highly experienced team with advanced technologies. Our plant is operating successfully in India and abroad. So, do not delay in the commissioning of the plant and machinery manufactured by us, we are guaranteeing 100 percent hassle free production from day one.