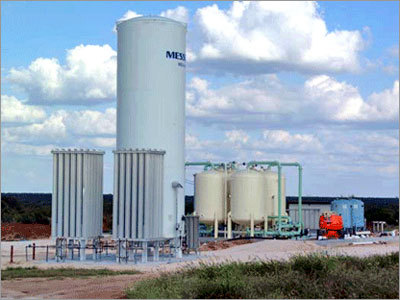 Detergent Bar Soap Manufacturing Plant
Product Code : 10
Product Description
Detergent Bar Soap Manufacturing Plant
Our company is a renowned entity famous for manufacturing and exporting an excellent quality range of Detergent Bar Soap Manufacturing Plant. These soap manufacturing plants are used to process and manufacture wide range of toilet & bar soaps. Some of the prominent features of our bar soap manufacturing plant is impeccable performance, user-friendly functions and long working life. Our customers can avail this Detergent Bar Soap Manufacturing Plant from us in different technical specifications as per their precise demands.
Further Details:

Applications of Soap Making Machine
We manufacture soap making machine, toilet soap & bar soap making palnt in India. We offer the complete Plant on turnkey basis along with the Know-How to make the soap either from Soap Noodles, Palm Oil, Fatty Acid etc.
1. Sigma Mixer
2. Pelletizer
3. 3 Roll Mill
4. 3 Roll Mill Straight
5. Conveyor
6. Duplex Plodder
7. Disc Cutter
8. Reciprocating Cutting Machine
Quality Assurace
Plants and machines manufactured by us are based on proven technologies presently operating successfully, in India and Overseas.
Hence, there is no delay in commissioning of plants & machinery manufactured by us. We guarantee 100% hassle free production, from day one of commissioning.
Capacity offered by us range from 50 Kgs to 2000 Kgs Per hour.
We also offer Table Top Pilot Plant 10/25 kgs per hour.
Saponification & Drying Section
Process of noodles making involves saponification, vacuum spraying and drying operations. Noodles are either made from OILS/ fatty acids or animal tallow. Fatty acids like palm fatty/palm kernel/palm stearine can be imported from Malaysia which is the cheapest source in the world. Animal tallow can be imported from Germany or European countries. The process which we have offered needs refined animal tallow or 80/20 proportion of palm and coconut fats or refining and blending of locally availableoils. If the soap base is not refined, white colored soap noodles cannot be manufactured. These will be little off white in color. White soap noodles are preferred because any light colored soap can be made. For toilet soap, generally 78% TFM( total fatty matter) noodles are used. As TFM value decreases, soap quality decreases. Storage tanks can be designed as per the requirement of inventory depending upon import schedules and other commercial factors. Boiler fuel can also be selected as per local availability. You can also make your own Raw material using the Saponification Process
The Machines used for the purpose are:
Soap Boiling Tanks Soap Transfer Pumps
Soap Jacketed Crutcher Soap Filter Pumps
Soap Filter Strainer Soap Feed Tank
Soap Feed Pump Heat Exchangers Vacuum Spray Chamber
Silicate Dosing System,
Complete with Pumps/Tanks Duplex Vacuum Plodder Preliminary/
Secondary Recuperator Booster, Condenser & Moisture Separator &
Vacuum Pump Hot Well Chilling Plant/Chilled Water / Hot Water
Tank Chilled Water
Hot Water Pump Roller Printer Bar Cutter Piping Insulation