Basket Mill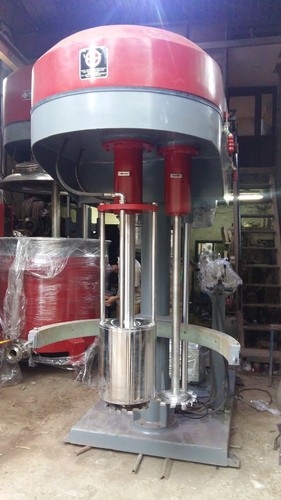 Basket Mill
Product Description
The Basket Mill by our company offers complete mixing and dispersing in a single tank, it is exceptionally versatile dispersion system which is widely used and applied on a wide range of processing industries. S. F. Engineering Works is offering the very highest degree of efficiency and dependability, the Basket Mill is specifically engineered to allow complete mixing and dispersing in a single tank.

It can accomplish the task from dry pigment addition to dispersion to let- down all without tank or blade change, without time consuming clean-ups and without operator interaction. The machine has redefined batch dispersion systems; this design insures that your material pass through the high-density dispersion zone within the milling chamber with a high frequency.

This machine offers a high degree of dispersion, which can be many times more efficient and is achieved without pumps, pipes or material transfer. The simplicity of the system allows for very high material yields from batch to batch and as high as 99 percent. This entirely means less clean-up and a reduction in waste solvents. Dispersion, compounding, premixing and dilution are all accomplished in a single unit that requires less space, less time and less energy to achieve bigger results.

Advantages:
Media vessel with closed bottom eliminates bypassing and inconsistent dispersion
Provided with separate variable speed drives for exceptional flexibility in mixing and dispersion
The media over-flow into the batch is eliminated due to material flow is created by vortex action and centrifugal force
Uniform dispersion by impellers which provide even circulation and also allow a wider range of processing viscosities
Impellers feature a separate variable speed drive and are mounted on independent shafts
Operating speed can be controlled manually or through an automated process controller
Processing tank sidewalls and bottom are jacketed along with the top of the ring mill dispersion vessel for efficient control of product temperature
Product changeover and clean up is completed in less than 30 minutes on most products
Provided with portable tank with non-sparking caster provides mobility for packaging or cleaning

Optional:
Explosion proof construction
Vacuum arrangement
Separate cleaning tank